Dental veneers are an excellent solution to enhance your smile. They are a popular cosmetic treatment option due to their effectiveness, ease of use, and conservative nature.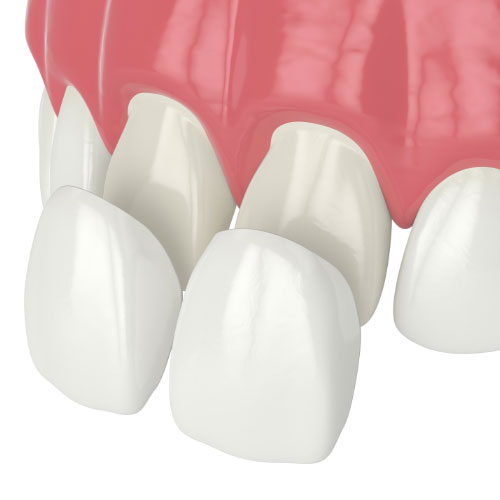 What are dental veneers?
Dental veneers are custom made, thin porcelain that adheres directly to the front of teeth with little to no grinding or shaving. They hide noticeable flaws and help the teeth appear straight and even, without the need for braces. There are two styles of veneers, porcelain and composite, which also known as dental bonding. Composite veneers are made at a dental office, while porcelain veneers are generally made in a laboratory. Dental veneers are an easy option to transform your smile.
When do you need dental veneers?
Dental veneers are an option if you're unhappy with your smile due to spacing, crowding, worn or chipped, or heavily stained teeth. Veneers can be either applied with or without any preparation of the teeth. Veneer shading is customizable, meaning you can brighten your smile as much as you like. This hides deep staining within the tooth which is caused by tetracycline staining or time. They are strong and last for many years before needing replacement
How much do dental veneers cost?
Dental veneers range from $900 to $2,500 per tooth, depending on your dentist. Veneers are also considered a cosmetic procedure, meaning dental insurance will typically not cover the procedure.